This year's event combines the best of two worlds: Personal exchange, virtual networking opportunities and maximum digital reach! Look forward to a new, additional form of interaction with business partners and your community.
Your benefits from the new digital features
Increase your visibility and reach.
Present your company and your solutions in your customised company profile.
Generate new leads through intelligent (AI-supported) matchmaking.
Utilise the chat function to interact with potential business partners directly.
Experience numerous sessions and talks in several conferences via live stream.

Free Digital Package of Texprocess 2021

As a registered exhibitor you once save EUR 3.900. The digital package is free of charge this year.
Presence in the exhibitor search of Texprocess 2021
Company profile (company name, address, contact data, company page with text and picture)
Entry under product groups
Product pages with text and image
Search terms for full text search (freely selectable search terms)
Video at the product pages
Direct link to your product
unlimited updates
Presence in the Digital Experience at Texprocess  2021
Access to the platform
KI supported matchmaking
Personal appointment calendar, team calendar
Use of streaming and on-demand services
Active address of participants of Texprocess 2021
Chats and video telephony
Search categories for exhibitor search
Product pages with text and image
Document download

Direct link to your product
Create team members
Available add-ons – for an even stronger presence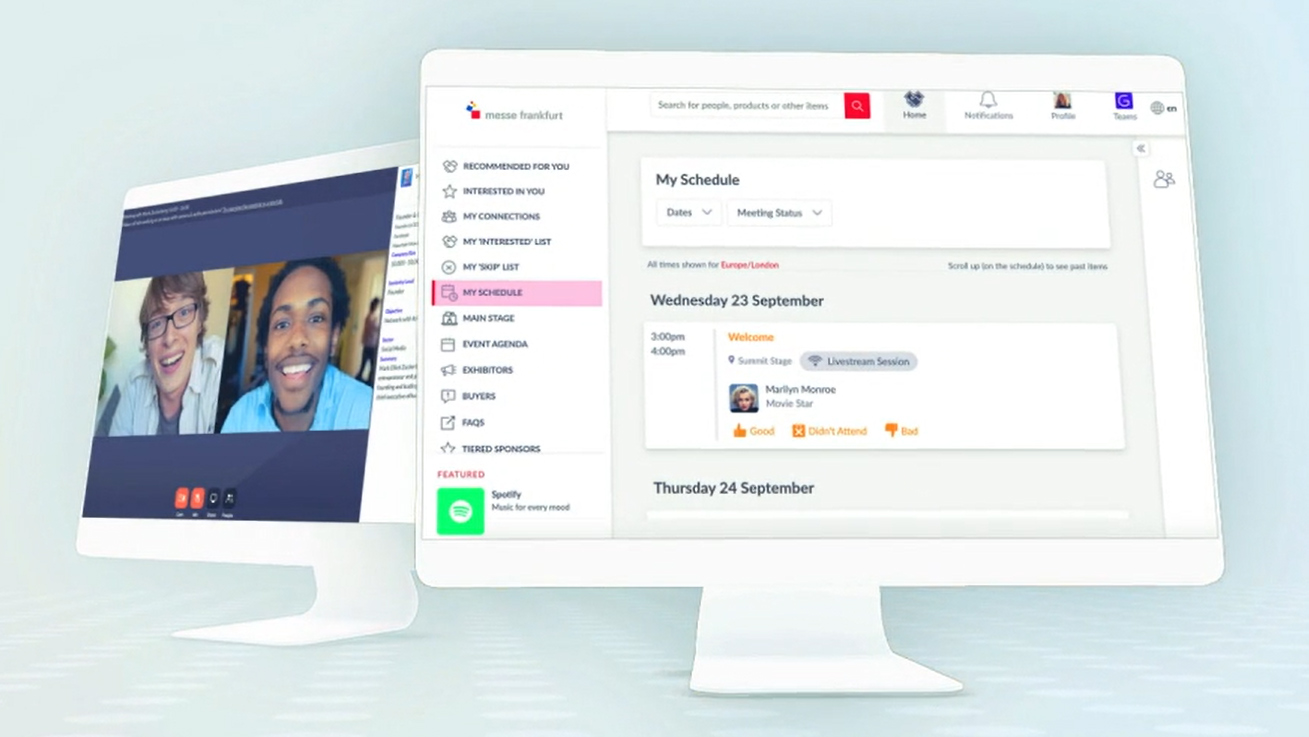 Top of Listing in the exhibitor search
Product presentation in the livestream
Private or public conference room with up to 50 people, 12 of them with camera (roundtable)
Other add-ons on request