ePosters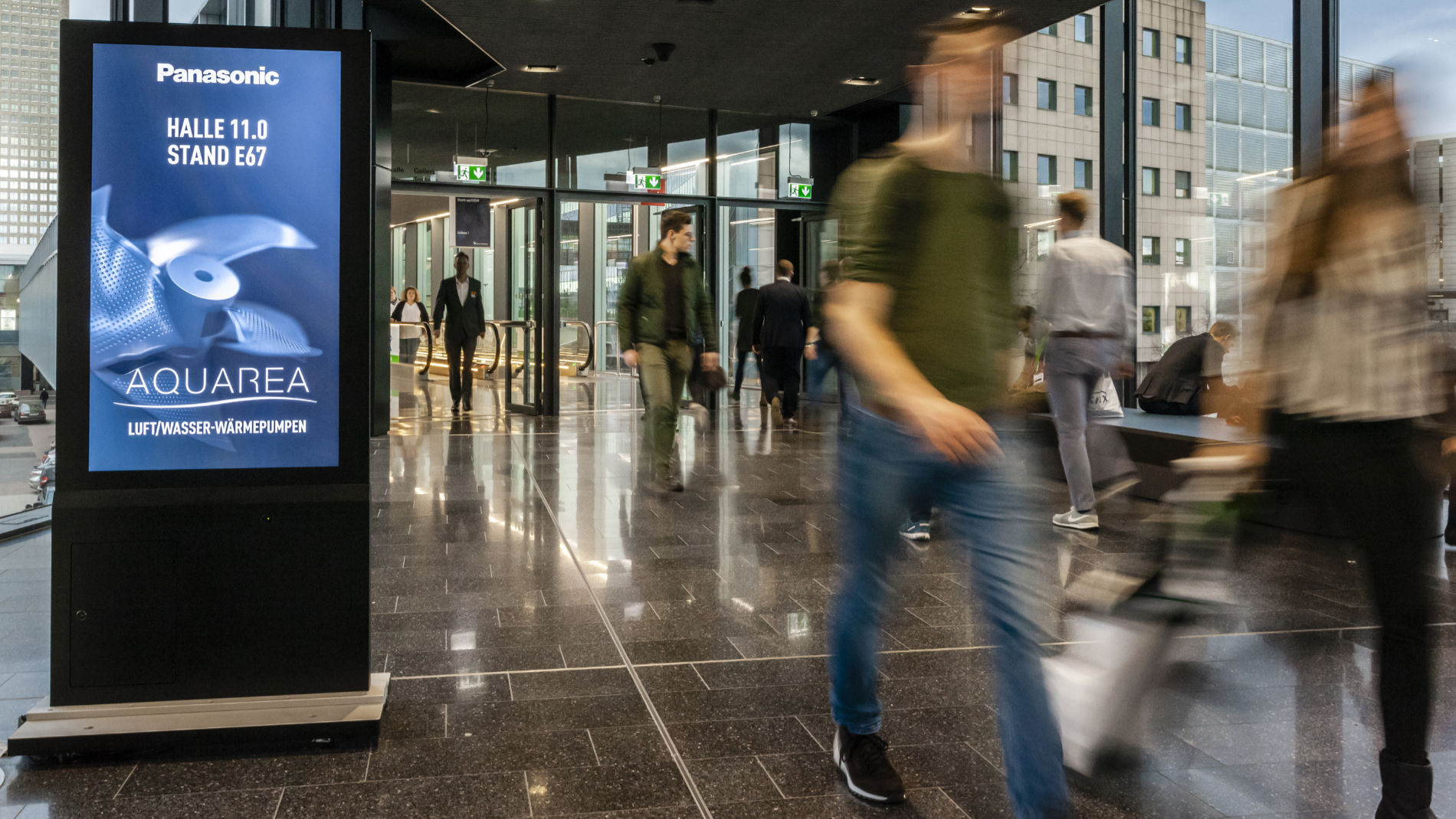 Exploit the advantages of a digital advertising medium: display an ePoster at ten hotspots simultaneously on the Frankfurt exhibition grounds. It could be a slide show, a flash animation or a video film – the terminal with its integrated flat screen is multimedia-capable and interactive.
You can book advertising slots of 20 or 30 seconds. Your spot will run on average 10 to 15 times per hour at all ten hotspots.
To find out more about ePosters, watch the video:
The LED Wall: a giant screen in the entrance area to the Portalhaus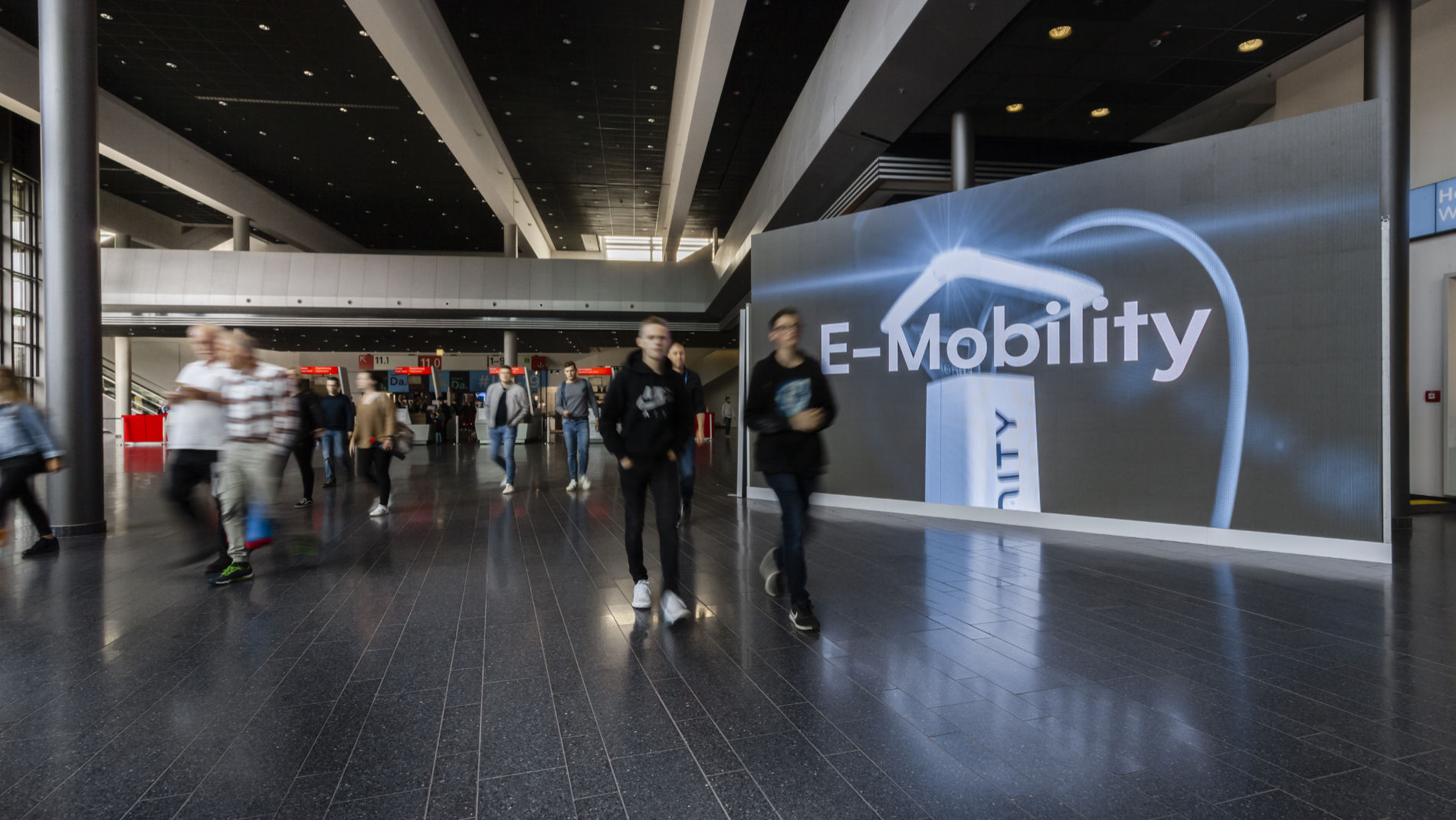 Moving images move goods! The digital future belongs to our high-resolution LED walls. The massive screen near the entrance to the exhibition grounds ensures that your message catches the eye.
Contact
Do you have any questions? We will be happy to advise you as to which advertising are best suited to you.