Experience the exciting Texprocess programme of lectures, showcases and competitions. All exhibitors and visitors will gain exciting insights and professional impulses through our formats.
Texprocess Forum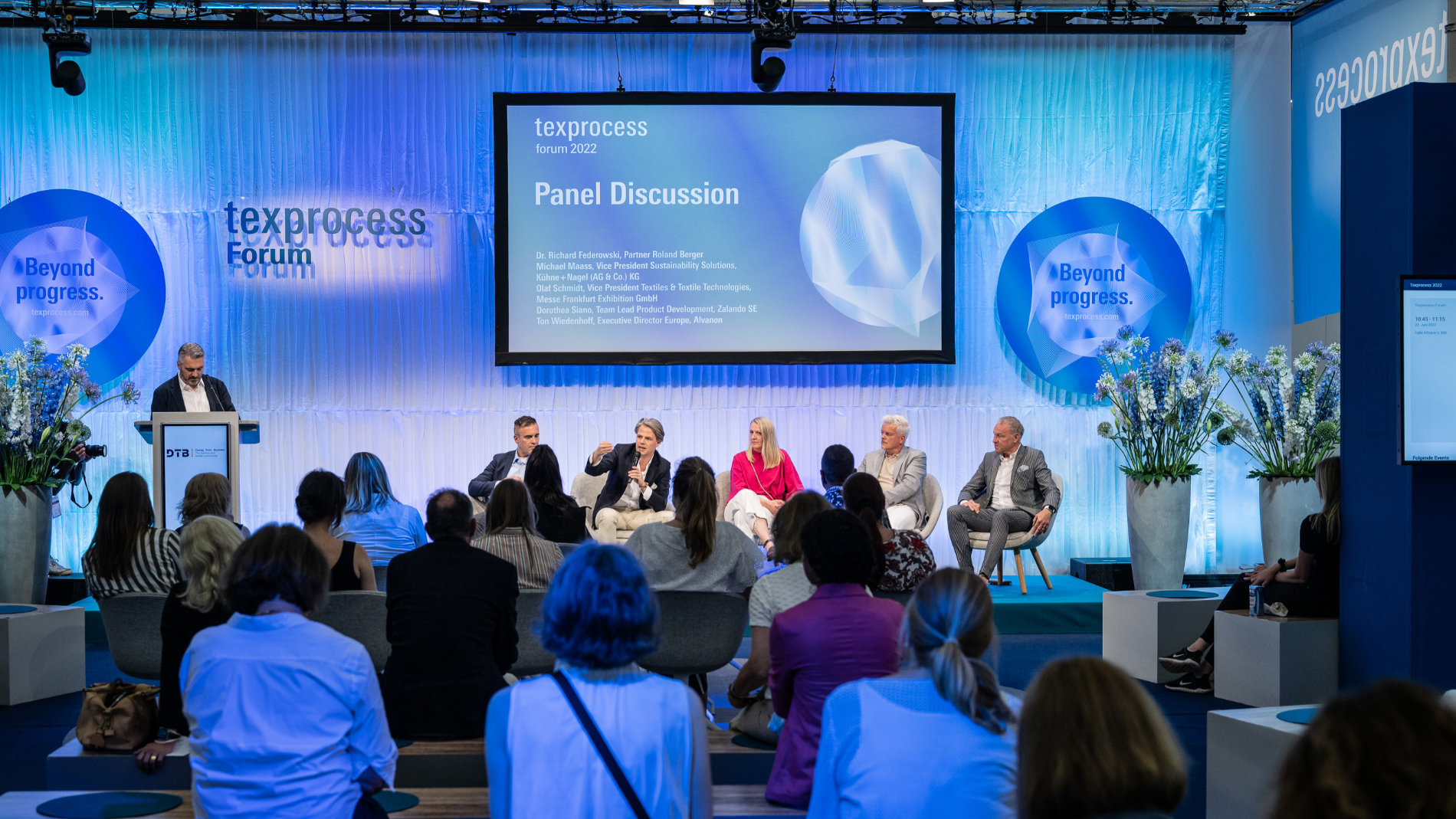 The Texprocess Forum offers in-depth insights into key industry topics and is included in the ticket price. Visitors, exhibiting companies, researchers, developers and users will exchange ideas in lectures, discussions and interactive formats. Be there!
Texprocess Innovation Award
The Texprocess Innovation Award stands for the outstanding innovative quality of the fair and all the forward-looking product achievements of our exhibitors. The Innovation Award honours the latest developments, promotes new, unconventional ideas and visions and supports the cross-sector dialogue between research, manufacturers and users. An international jury of experts awards innovative and excellent developments, technologies and processes for the processing of textiles and flexible materials. The Texprocess Innovation Award 2024 will be presented in an official, media-effective ceremony.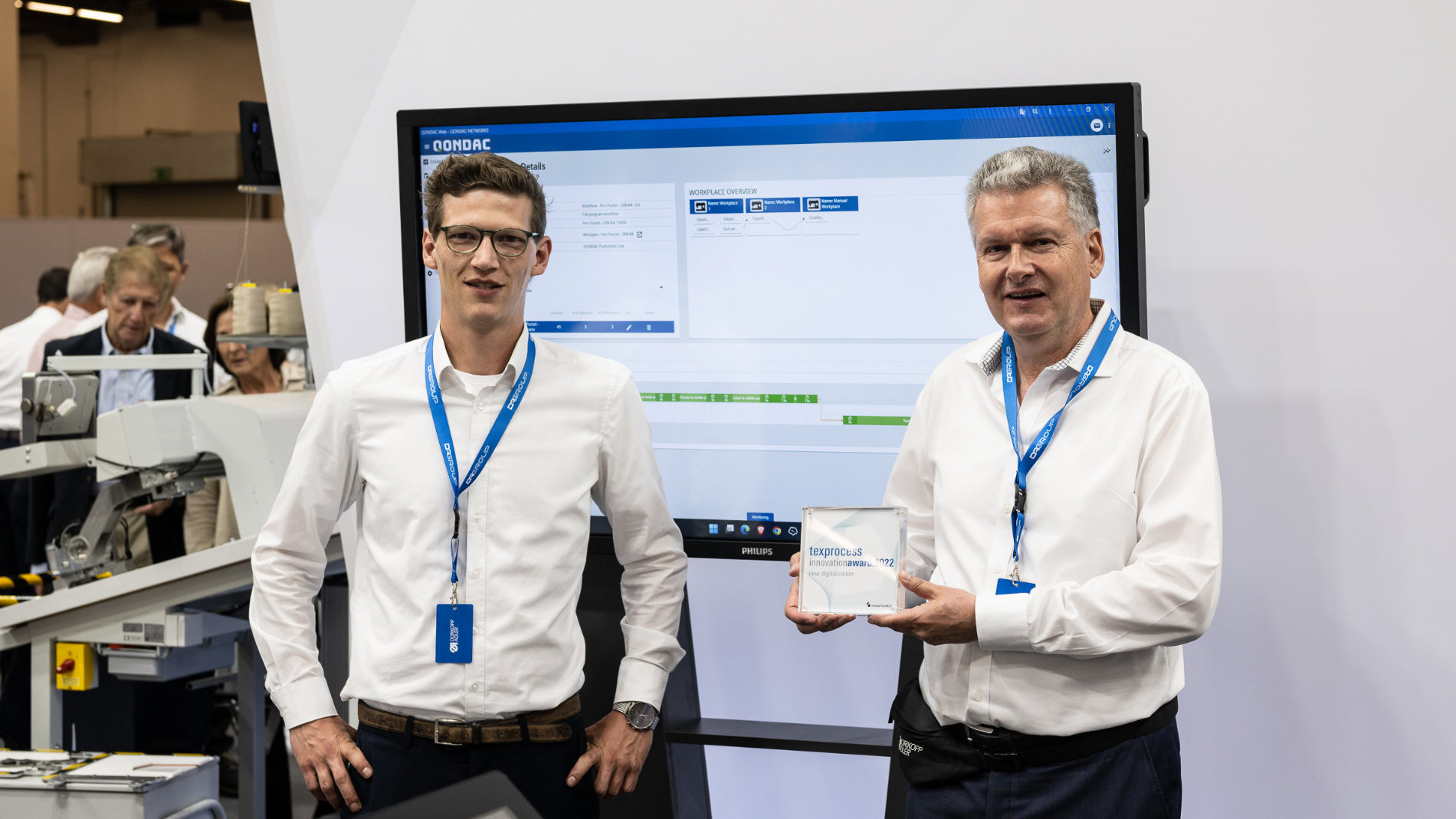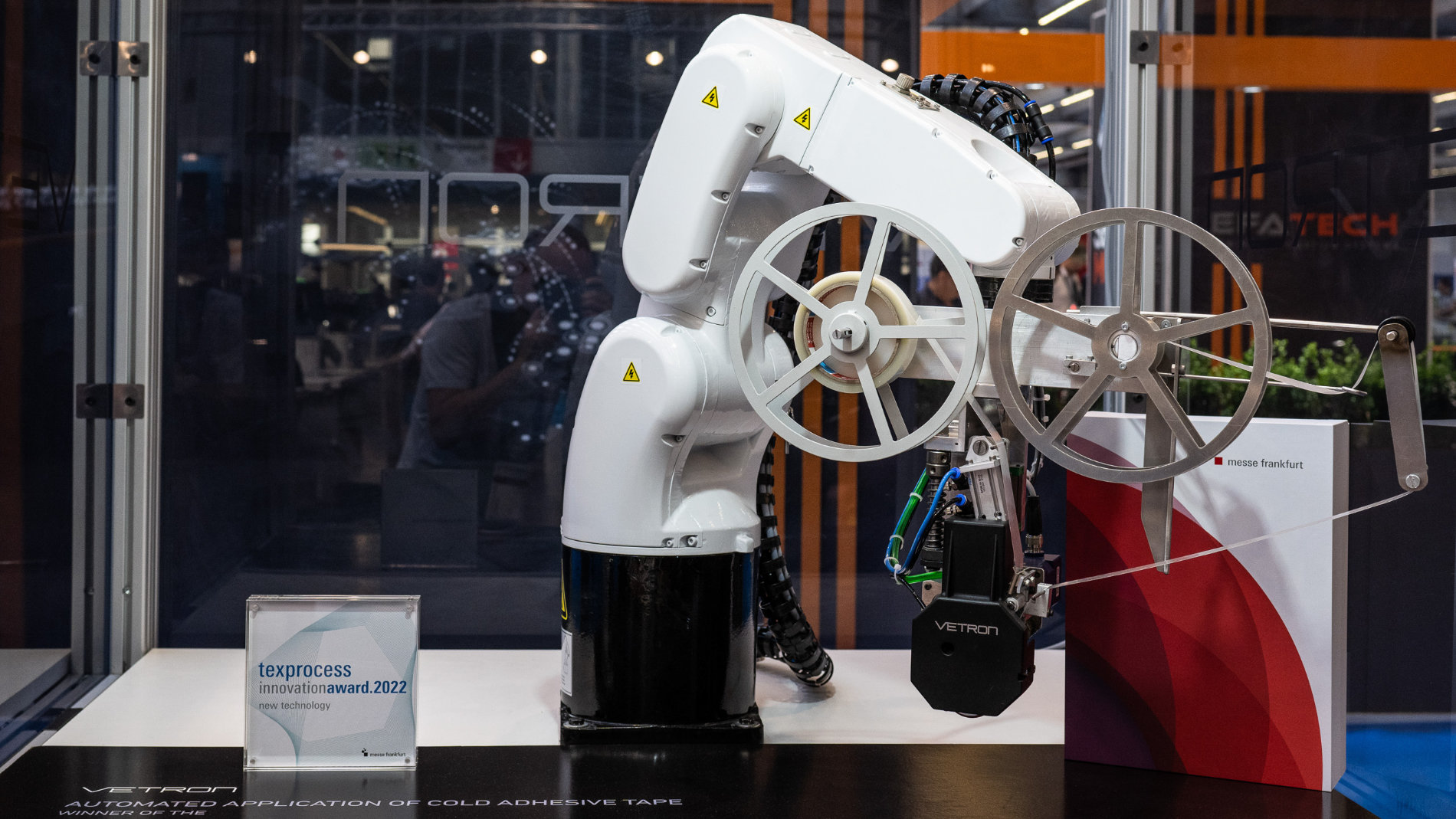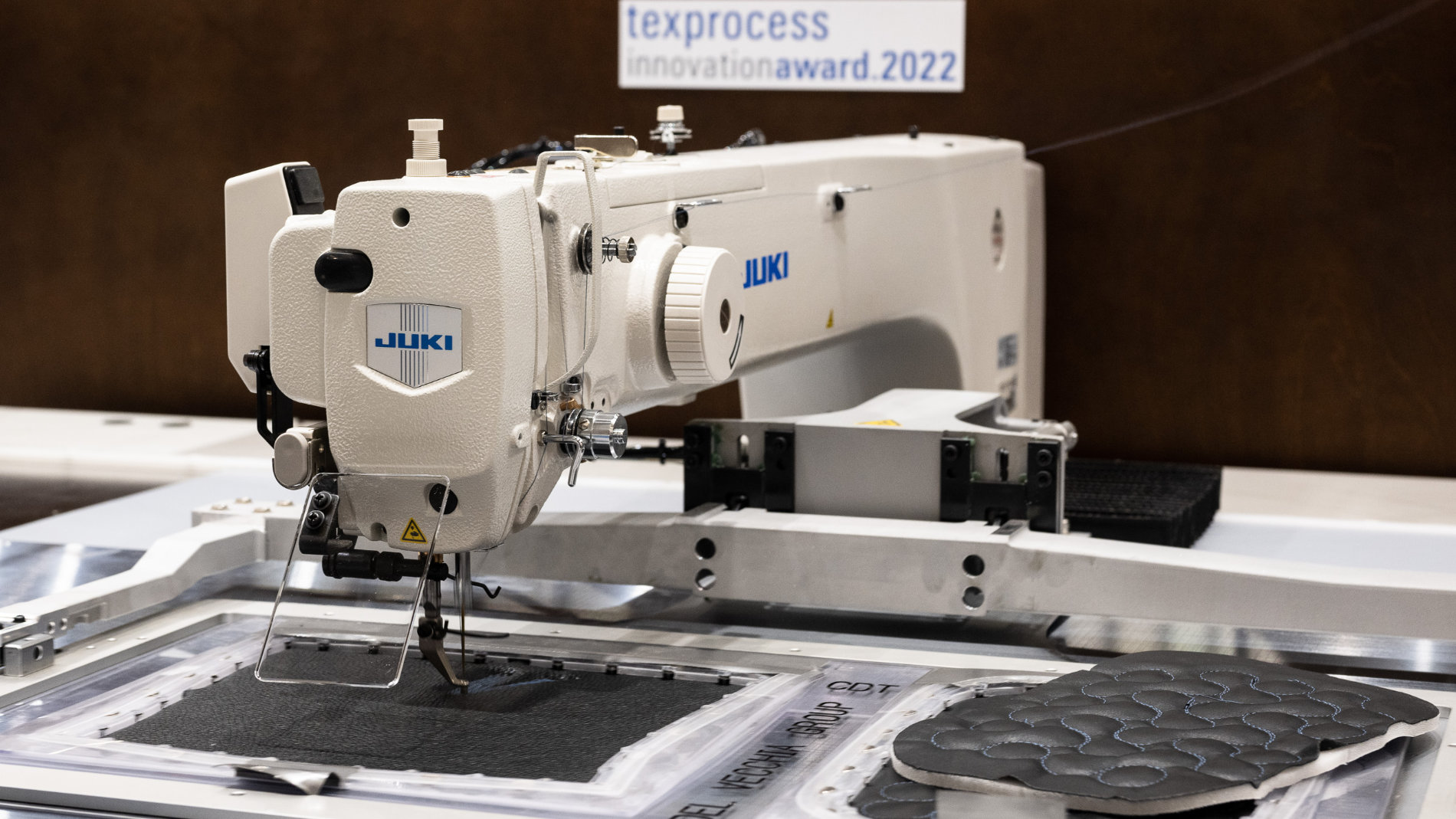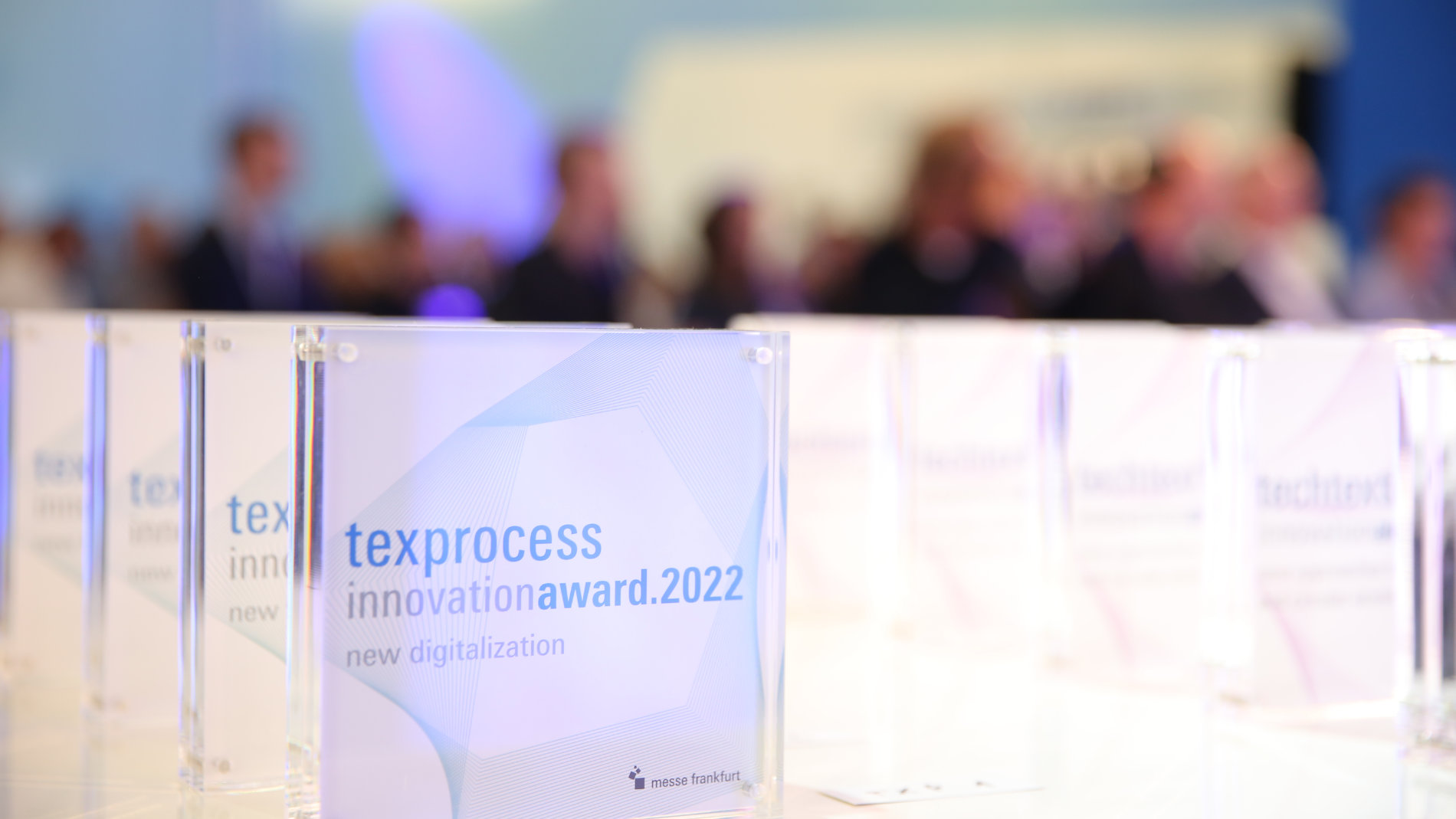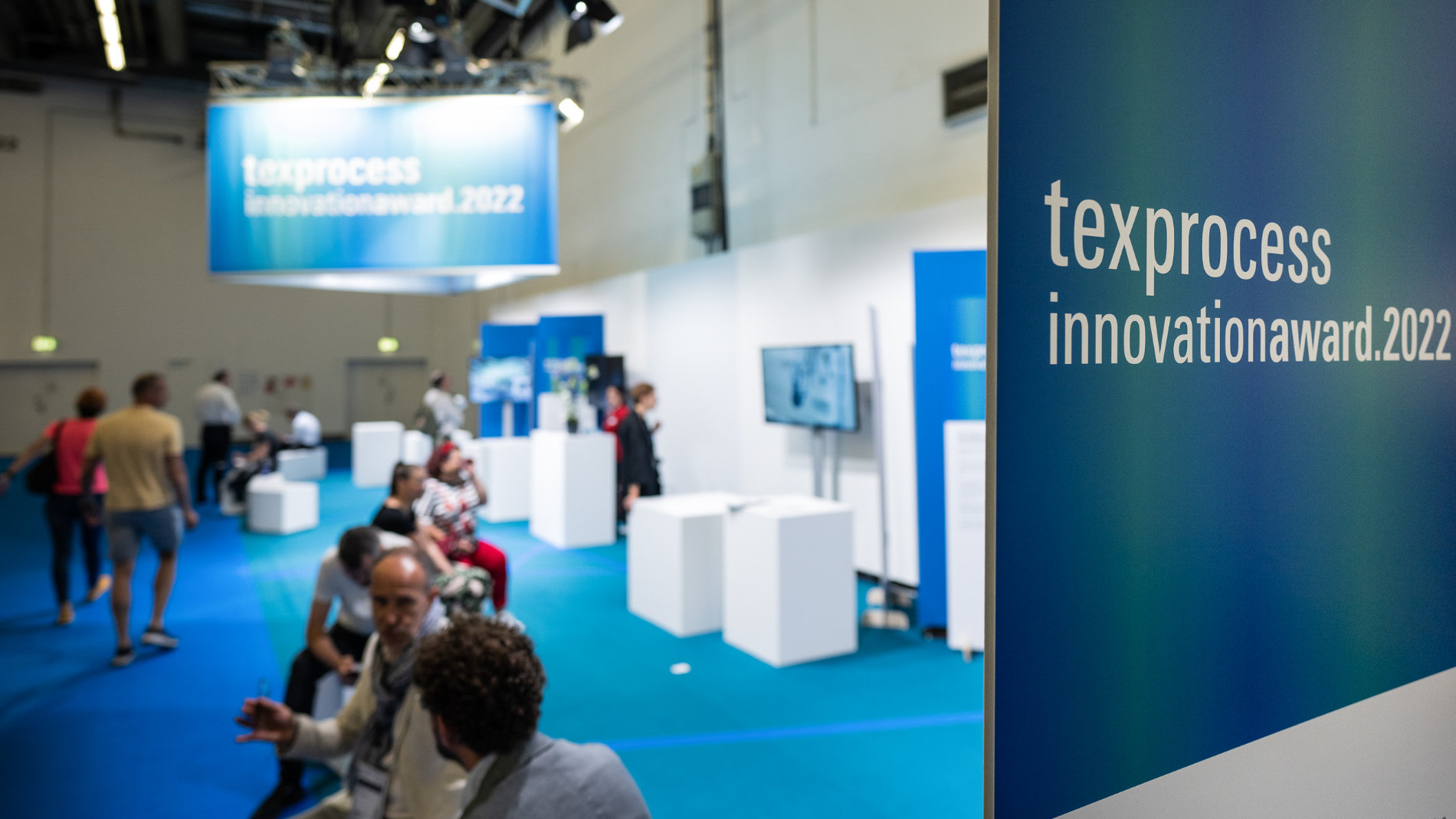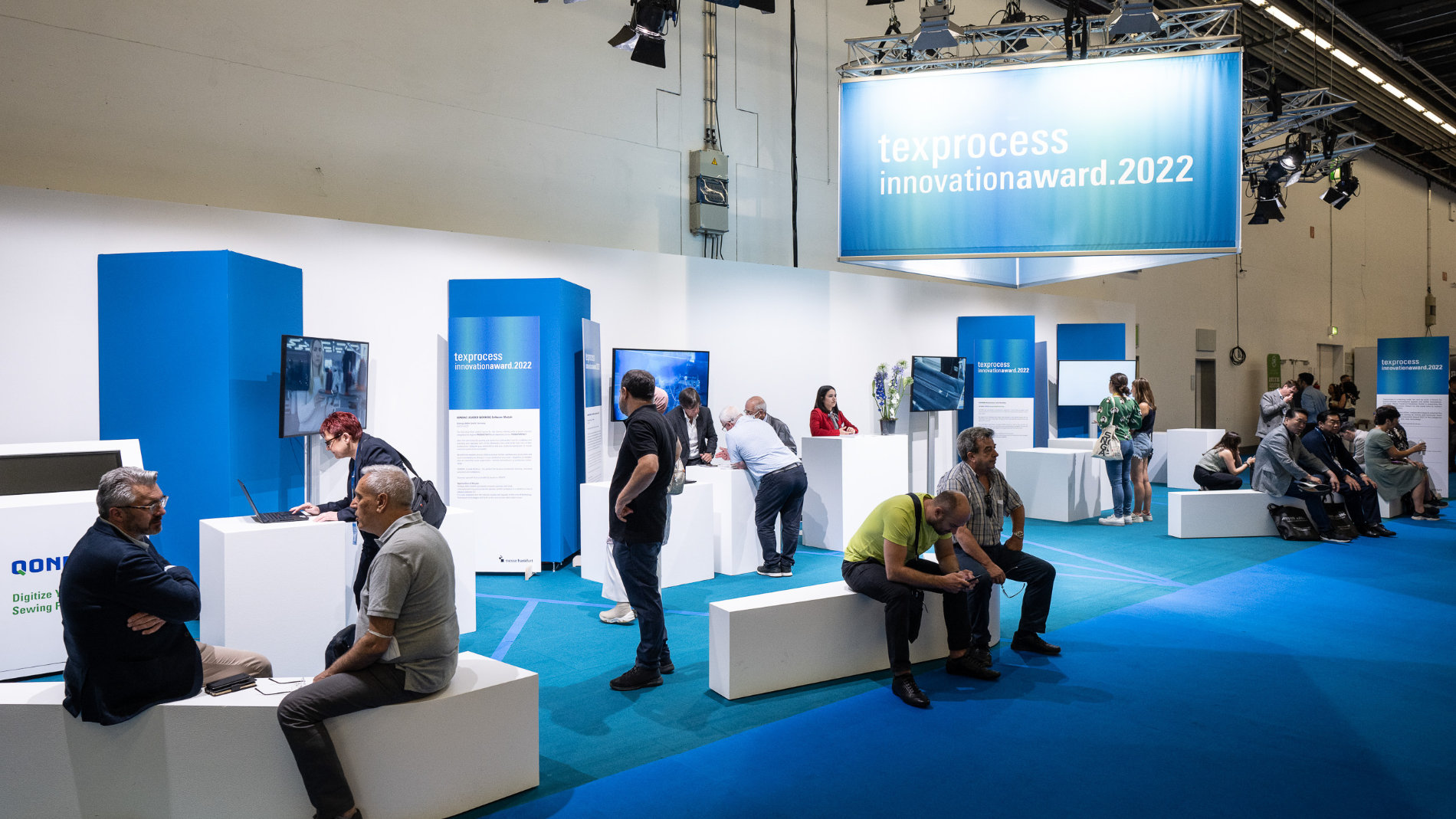 Alexander Artschwager, Dipl.-Kfm.
Deutsches Institut für Textil- und Faserforschung Denkendorf; Center of Management Research, Germany

Jürgen Brecht, Head of Technical Development & Production Management Clothing
HAUBER-GRUPPE, FERD. HAUBER GMBH

Prof. Dr. Thomas Gries, Chair of Textile Technology in Mechanical Engineering and Institut für Textiltechnik
RWTH Aachen University; Institut für Textiltechnik
Prof. Dr. Yordan Kyosev, Head of the Chair of Assembly Technology for Textile Products, Institute of Textile Machinery and High-Performance Textile Materials Technology
TUD Dresden University of Technology; Institute of Textile Machinery and High Performance Material Technology
Claudia van Bonn, Editor-in-chief
dfv media group
Walter Wählt, Senior Director Advanced Creations – Apparel Pattern & Digital Creation
adidas Group
Prof. Dr.-Ing. Kerstin Zöll, Department of Textile- and Clothing Technology, Head of Sewing and Manufacturing Lab
Hochschule Niederrhein – University of Applied Sciences
Veronika März, Consultant Marketing and Trade Fairs, Textile Care, Fabric and Leather Technologies
VDMA, Fabric and Leather Technologies
Economic quality (cost minimisation, time and process optimisation, automation)
Ecological quality (climate protection, energy efficiency, sustainability, recycling, circularity)
Digitalisation + AI
Innovation for quality improvement
Denim Talks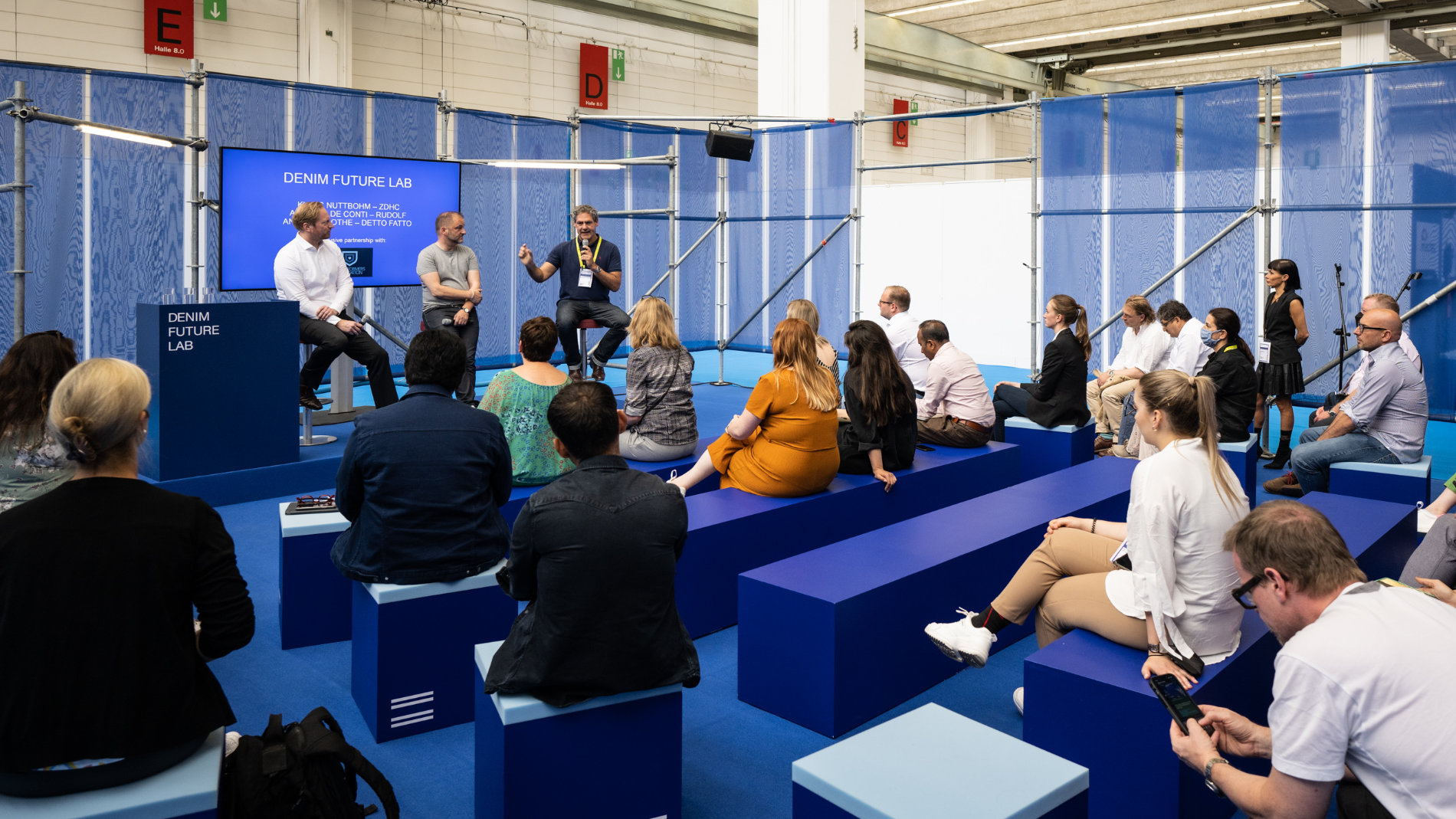 Experience the future of the denim industry! Suppliers will present their innovative processing technologies for denim production in the Denim Hub at Texprocess, provide insights into their circular strategies in the Denim Talks and exchange ideas with partners from the textile value chain in an discourse. Experts will convey sustainable approaches to the topics of washing, destroying, bleaching, lasering, dyeing, re- and upcycling or customising.
Attractive and parallel to Techtextil
Trade visitors and exhibitors at Texprocess also benefit from the supporting programme at Techtextil, which takes place at the same time.
To the Techtextil events