Here you can find an overview of the various halls, entrances, productgroups and services.
Ground plan Texprocess 2024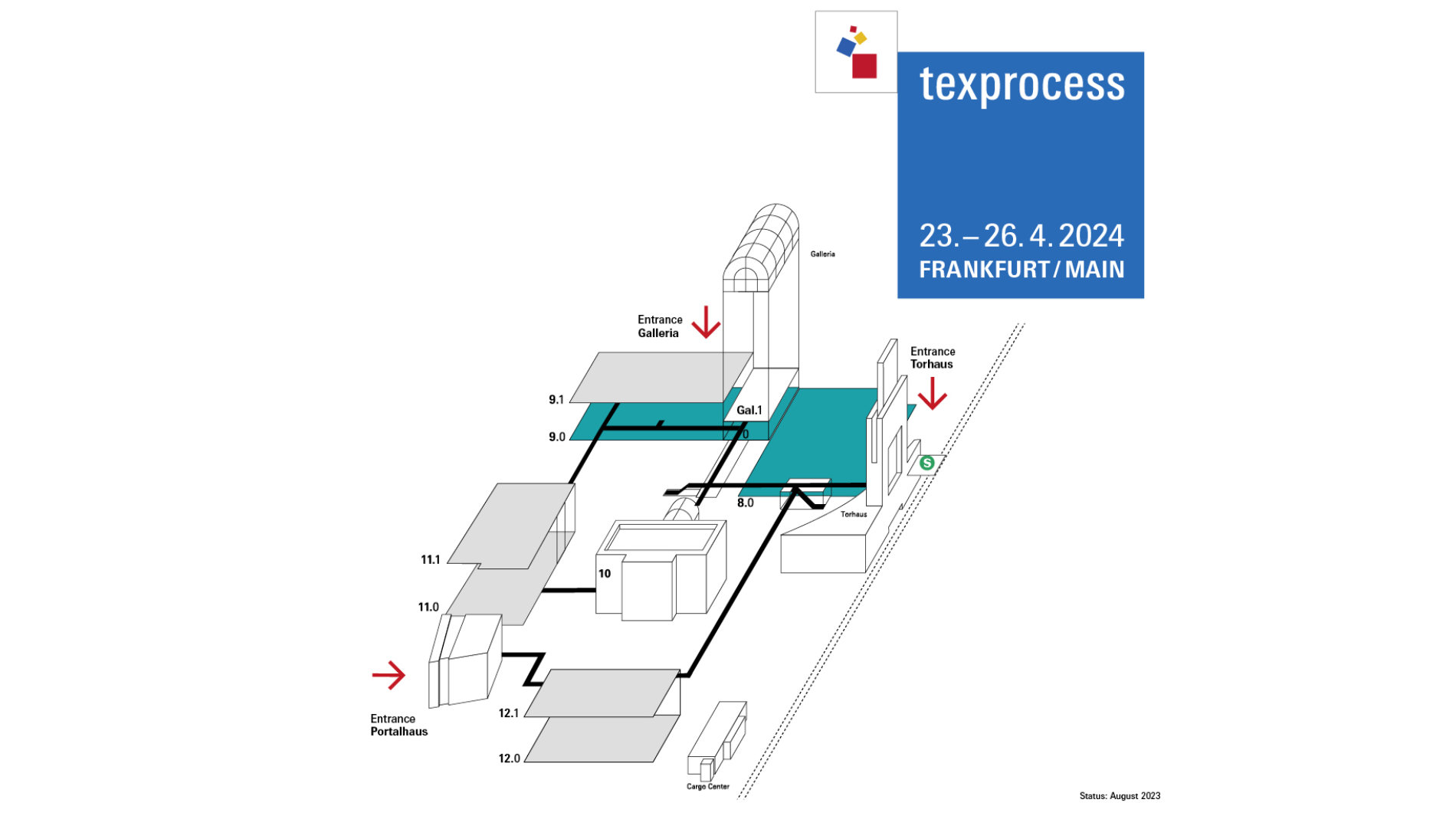 How to reach Texprocess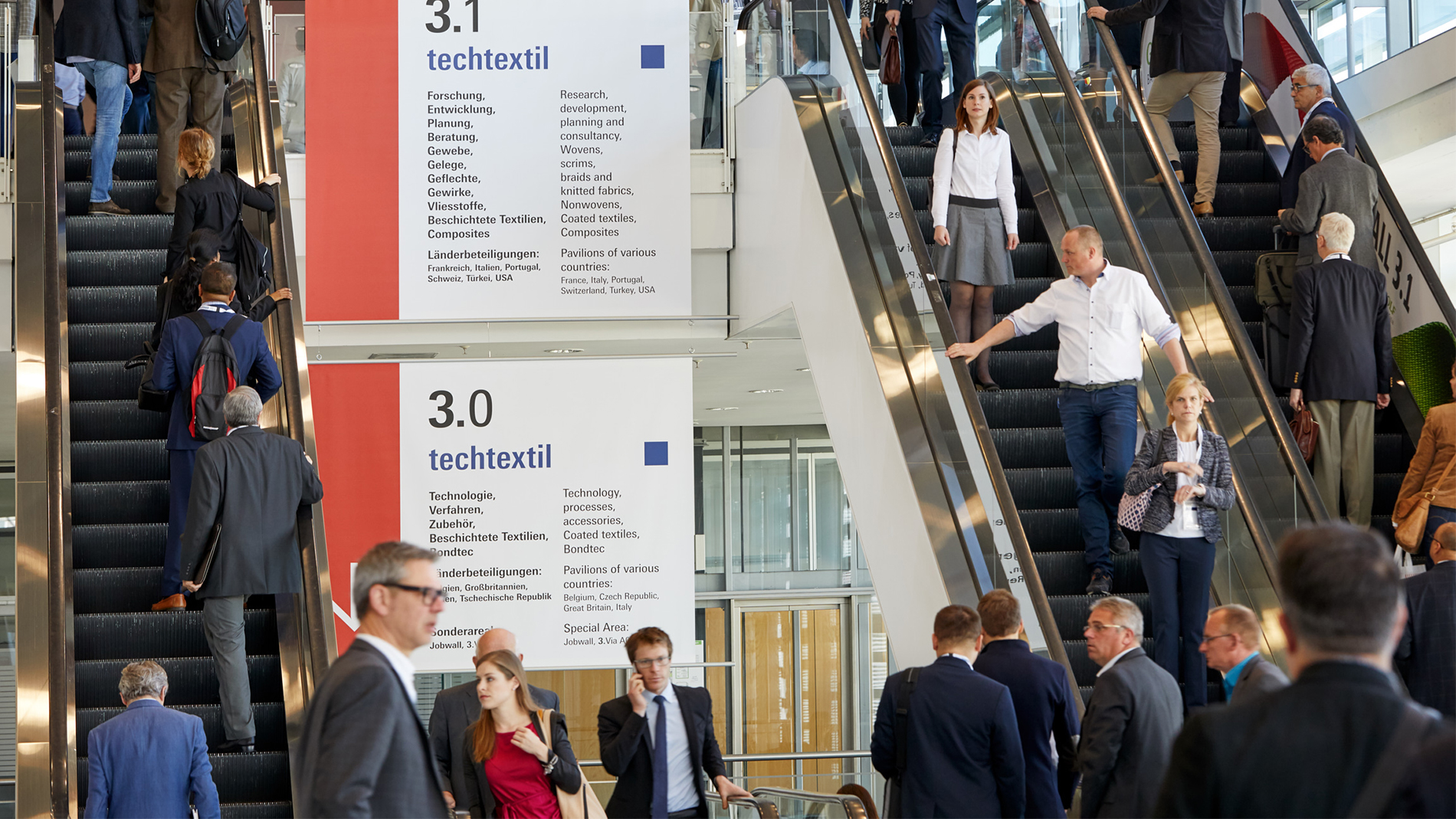 For the fastest ways to the exhibition stands, you can use the following entrances:
Entrance "Torhaus" - with the S-Bahn trains (S3, S4, S5 and S6)
Entrance "Portalhaus" - Shuttle bus from Rebstock car park or taxi
Entrance "Galleria" - Taxi
Entrance "Ludwig-Erhard-Anlage/Congress Center" – Path to the entrance "Torhaus"
More about international road, rail and air connections to Messe Frankfurt
Restaurants, Snack- and Coffee Bars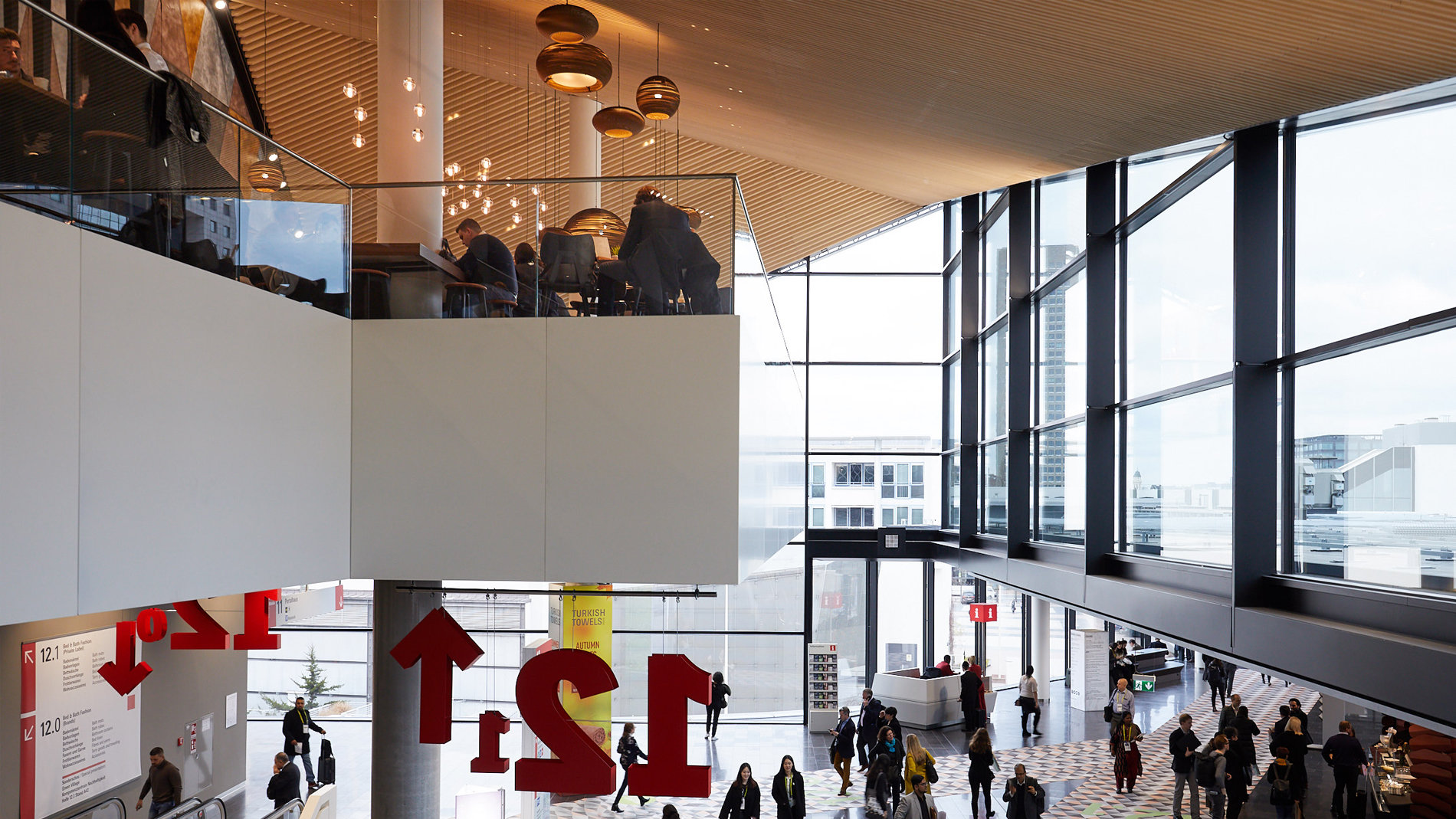 Looking for a place where you can have a little break from the hustle and bustle of the trade fair? Here, you can find an overview of all the restaurants, markets, snack bars and café bars on the exhibition centre site.
Information counters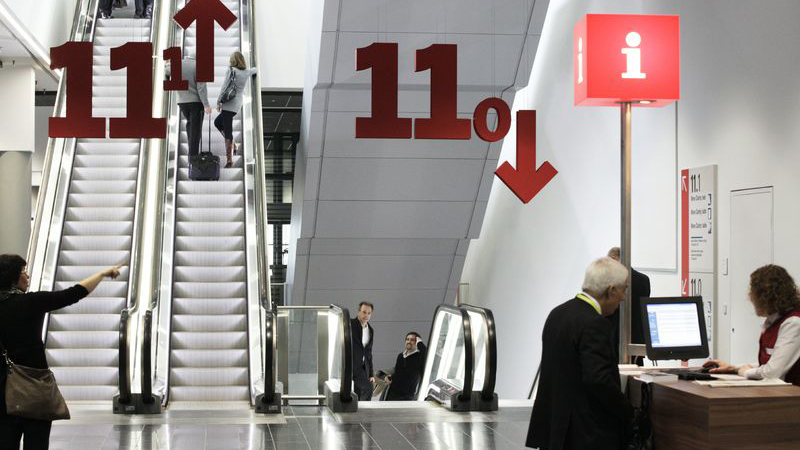 "Where can I find a specific exhibitor? Which exhibitors have got the most wanted products in stock? Which lectures and special events are on, here on the exhibition grounds?" Lots and lots of questions which are answered at our numerous informationpoints. Using our visitor information system which is updated permanently, our friendly hostesses and hosts are at your service. Even lost and found objects are entered promptly. In case you lost sight of fellow travelled persons, just leave a message under the topic "Meetingpoint".
Prayer Room during Texprocess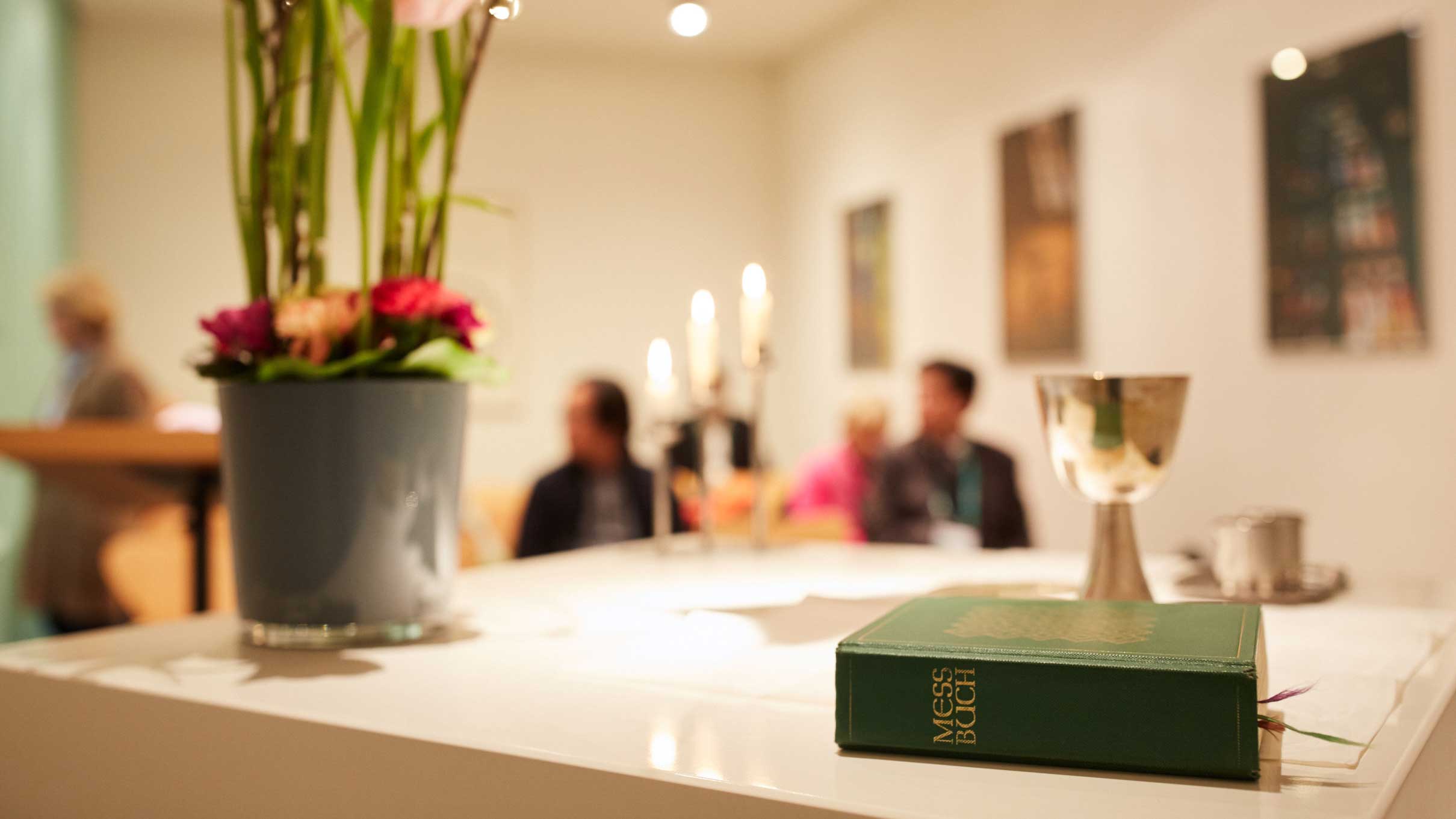 Catholic pastoral care
The Trade Fair Chaplaincy is offerd by the Catholic City Church of Frankfurt and is supported by the Diocese of Limburg. The church center is located in Torhaus level 4.
Muslim prayer room
During the trade fair opening hours you will find the Muslim prayer room in Hall 4.2